Published: Nov 24, 2017
Last Updated: Nov 24, 2017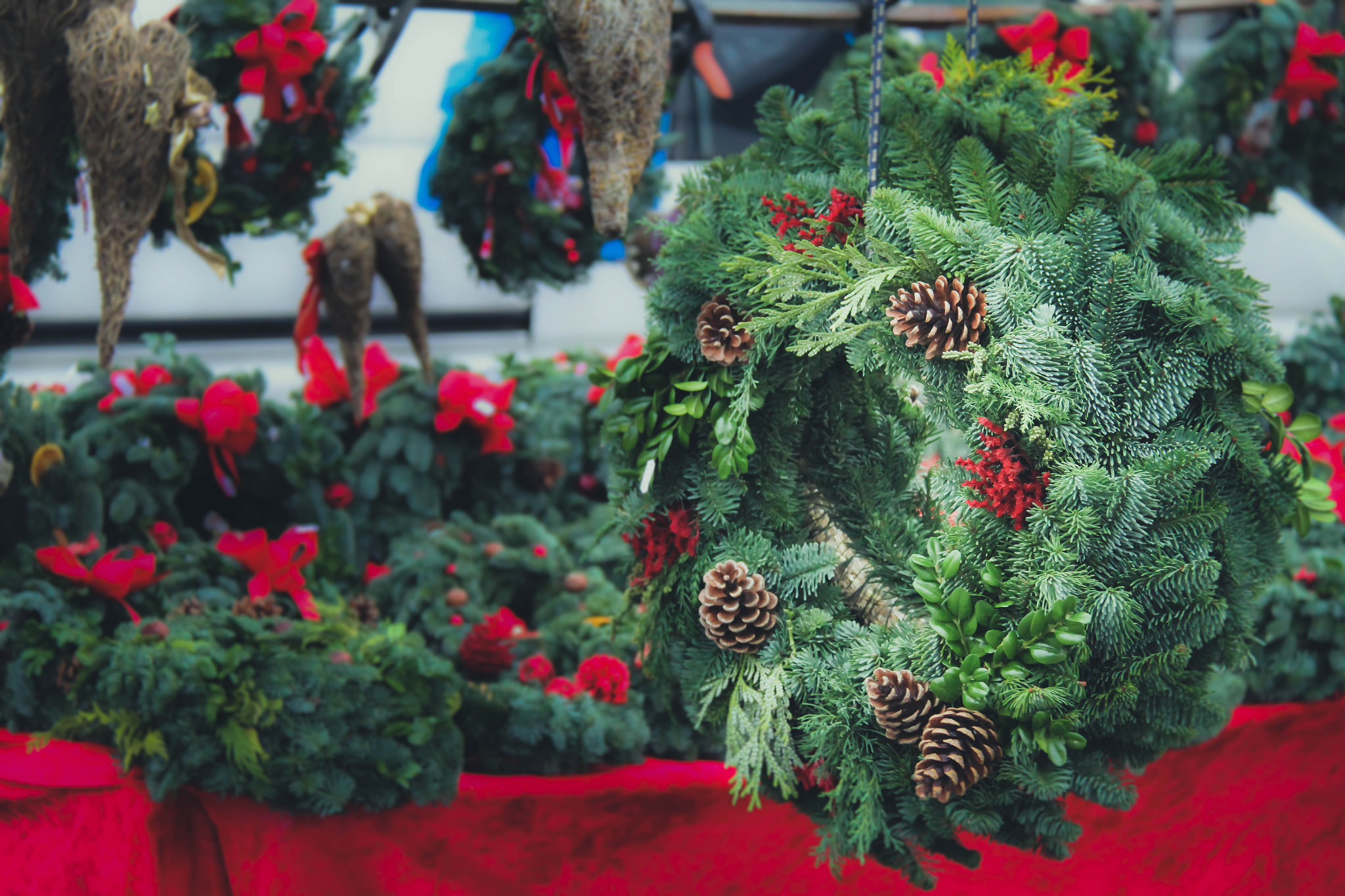 Last year, we posted about Ten Holiday Markets in British Columbia. This year, we thought we would cover our top tips for vendors to make your craft fair or holiday market experience a success.
5) First Impressions
First impressions are powerful and in a market crowded with other tables, you'll want to make a good impression on customers walking by. Start by raising your products to eye level. Creative storage material can help with this: apple crates make useful containers that double as display boxes. Keep your display tidy and organized and use spot lighting to highlight key items or fill in shadowed areas. Table coverings can be held in place by large electrical clamps (which double as shopping bag holders!)
4) Something to Remember You By
Markets are an excellent opportunity to share your brand with a wider audience. Customers who may not buy something today can remember your product design, your company name and your conversation and find you later. Keep something on hand to help that first impression stick.
Business Cards: make sure you have plenty on hand and that they contain all the information a customer needs to find you later.
Samples: it's easy to provide samples or testers for food, beverage and cosmetic/beauty products. For other types of products, consider creating a small 'swag bag' with a treat for customers and your business information.
Photos: invite people to take pictures and share them. Make sure your social media accounts are visible on signage or business cards.
3) Organization is Key
Take the time before the market to organize your products and all the extras that you might need. Some ideas are:
Extra change and small bills for cash transactions
Stock up on bags or paper for wrapping purchases
Emergency kit with scissors, electrical tape, pens, pencils, paper, extension cords, extra tags, safety pins, hot glue gun, double sided tape
Sign up sheet for newsletter, seeded with a couple email addresses.
Market specific information ahead of time, such as the table sizing
2) Make a Connection
As the business owner or solo entrepreneur, you are the face of your business. A market is your chance to connect with potential customers but also with your fellow small business owners and vendors. Chat with your neighbours and offer to cover bathroom breaks. It's a great networking opportunity and a chance to find out what other people are doing and any tips or tricks that they may have.
And remember the basics of successful customer service: stand up behind your table, don't eat while 'on duty,' and greet and smile at everyone who walks by. A neutral compliment ("I love your scarf!") can be a friendly way to start a conversation.
1) Take Care of Yourself
Running a table or booth for a long day can be exhausting, both physically and mentally. Try to avoid burnout by asking a friend or colleague to watch your table for a few minutes so you can have a bite to eat and visit the rest of the market. Keep a water bottle behind the desk to stay hydrated. Build in some time after the market to decompress and unwind.
Vendors, what are you favourite tips for holiday markets?
Photo credit: Susanne Nilson on Flickr Used with Creative Commons license CC BY-SA 2.0