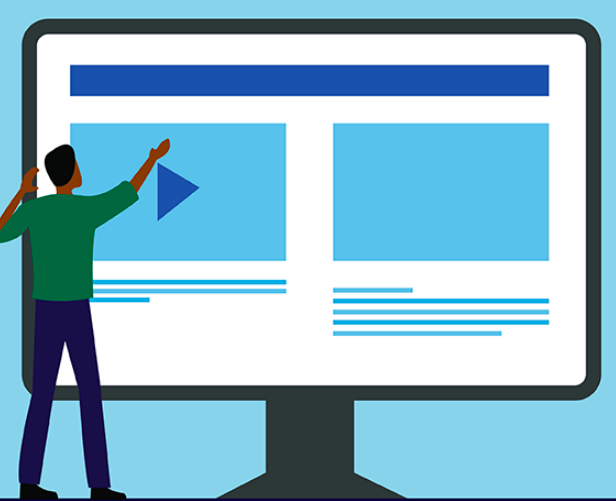 Small businesses have faced challenges like never before during the COVID-19 pandemic, from the shuttering of restaurants to the supply-chain slowdowns in e-commerce. But they've also seen or created opportunities for themselves in its midst. From banding together with other small businesses to reconsidering the nature of their workplaces, the creators and entrepreneurs featured in the works below have displayed innovation, resiliency, and an ethos of care in their work. We hope their advice inspires and strengthens.
Be sure to check out the other posts in our Small Business Month blog series, swing on by the curated displays at David Lam Management Research Library and Irving K. Barber Learning Centre running from Oct. 21 to Nov. 12, 2021, and have yourself a prosperous Small Business Month!
Books
Image
Harvard Business Review. (2020). Coronavirus + business. Harvard Business School Publishing Corporation. 
Image
Zakaria, F. (2020). Ten lessons for a post-pandemic world. W.W. Norton & Company. 
Image
Ratten, V. (Ed.) (2021). COVID-19 and entrepreneurship: Challenges and Opportunities for Small Business. Routledge. 
Image
Kucharski, A. (2020). The Rules of Contagion: Why Things Spread - And Why They Stop. Basic Books. 
Image
Dhawan, E. (2021). Digital Body Language: How to Build Trust and Connection, No Matter the Distance. St. Martin's Publishing Group. 
Image
Al-Aali, E., & Masmoudi, M. (Eds.). (2021). Global Perspectives on Change Management and Leadership in the Post-COVID-19 Era. IGI Global. 
Image
Hastings, R., & Meyer, E. (2020). No Rules Rules: Netflix and the Culture of Reinvention. Penguin Press. 
Image
Horowitz, B. (2014). The Hard Thing About Hard Things: Building a Business When There Are No Easy Answers. Harper Business. 
Image
Duckworth, A. (2018). Grit: The Power of Passion and Perseverance. Scribner. 
Get Started With:
Coronavirus and Business: Insights You Need from Harvard Business Review
What should you and your organization be doing to address today's unprecedented challenges brought on by COVID-19 while simultaneously laying the foundation needed for your organization to emerge stronger? As the pandemic exacts its toll on the global economy, you must understand your role in keeping your employees (and yourself) healthy, productive, and on board, while preparing your business for supply chain disruptions and remote work challenges. It's time to lead through the crisis and prepare for recovery, and this collection of works promises to provide you with essential thinking about managing your business, your employees, and your crisis communication to position your organization to leap ahead when the worst is over. 
Digital Body Language: How to Build Trust and Connection, No Matter the Distance
One of the lasting legacies of the pandemic will be how it provoked an unprecedented rise in remote working and digital communication. With so much to do and so much at stake as we try to rebound from the pandemic, reflecting on and refining our "digital body language" might seem like a lesser priority. However, it is crucial to consider within the context of the platforms we now use the most in our professional exchanges: text, email, and video calls. Author Erica Dhawan asks you to consider your last Zoom session: Did you, for example, pause to be sure the other speaker had finished or did you find yourself frequently interrupting their sentences as you failed to take into account the slight delays in the connection? Or how about a recent work email — was it all plain text or did you include emojis? Dhawan explains that all of this digital body language sends subtle cues that signal things like our mood and engagement, just as in-person physical body language does. Being intentional with it could pay huge dividends, and not just in business.
Podcasts:
Entrepreneurship@UBC. (2021, March 25). #IWD021: Leadership in a Time of Crisis [Audio podcast episode]. In evolution. entrepreneurship@UBC 
Here is a podcast episode presented by our friends at Entrepreneurship@UBC, organized to celebrate International Women's Day 2021, and published just after the one-year mark of the start of the COVID-19 pandemic. It's exactly this intersectionality that makes it a great listen, as it features a panel of four women entrepreneurs and innovators with links to the UBC ecosystem sharing their individual experiences in confronting an historic global health crisis. 
Mann, J. (Host). (2020, December 10). Janeen Norman of Alpine Sausage and Best of Calgary Foods (No 16) [Audio podcast episode]. In Clicks & Mortar. Get in the Loop. 
According to Janeen Norman of Calgary, AB, adding a delivery service to her business model was already in the works. But then the pandemic hit and what had been a lower priority suddenly became an initiative of the utmost importance. In this episode, Janeen shares how a collective of small businesses banded together in response to rapidly changing consumer behaviour and governmental operating regulations to eventually launch the service, Best of Calgary Foods. Note: All episodes of Clicks and Mortar touch on the response of business owners to COVID-19 and, in this regard, are all worthy of a listen. However, there have been no new episodes since Winter 2021 so it's wise to keep the release dates of the episodes in mind and how that might affect any advice offered therein. 
Sheriff, G. (Host). (2021, January 14). Small Business Series – E07 – Entrepreneurship in Uncertainty [Audio podcast episode]. In Mastering Money. CPA Canada. 
Just before the first anniversary of the pandemic, the Chartered Professional Accountants of Canada released a 7-part series of podcast episodes focussed specifically on small businesses and the pandemic. In this concluding episode, guest Lisa Zamparo, an accountant and entrepreneur based in Toronto, provides a multitude of practical takeaways wrapped up in an enduringly positive outlook. As just one example, Zamparo lives by the credo "be really firm with your 'why' but be flexible with your 'how'" – and advises clients to try to do the same. The episode is a pleasantly-delivered reminder that opportunity can be found in upheaval. 
Hyatt, Michael (Host). (2021, August 3). 011 - Business Lessons Gained During A Pandemic [Audio podcast episode]. In Business Unplanned. BMO Small Business Resource Hub. 
In an episode directed primarily at entrepreneurs, tech company founder Michael Hyatt helps to summarize some of the trends that arose out of the COVID-19 pandemic. These include companies moving to digital offerings as well as figuring out how to balance workers coming back to the office or not coming back to the office. He introduces and contextualizes such concepts as "creative destruction" and "gross margin" for those thinking about starting businesses to consider. Thankfully, there is no corporate product placement featured in the episode, an anticipated concern given the sponsor of the podcast; what is featured instead are the benefits of doing business in a country like Canada, an unprecedented global pandemic notwithstanding. NOTE: Other financial institutions also offer pandemic-related podcast programming – an example being Pandenomics by Scotiabank.
Videos/Webinars: 
Antunes, P. (2021, September 22). COVID-19 and our Financials: A Closer Look at the State of Household, Business and Government Finances in Canada [Webinar]. The Conference Board of Canada. 
This recent webinar with The Conference Board of Canada's Chief Economist Pedro Antunes explores how the financial situation for households and businesses evolved through the recession brought on by the global pandemic. In addition, Antunes forecasts the lasting impact of the health crisis on public sector finances, especially those of federal and provincial governments. This up-to-date, holistic look at the "three actors" of Canada's economy — households, businesses and government — and how they might navigate unexpected deficits and debt is revealing and potentially unifying.

Market Research
CB Insights. (2021, January 27). 24 Industries & Technologies That Will Shape The Post-Virus World. 
Where there is crisis, there is also opportunity. In this report, the folks at CB Insights explore some of the trends created or accelerated by the onset of COVID-19 that are likely to change the way we live, work, learn, and relax long after the pandemic is behind us — and how those changes will mean specific businesses in particular industries will be better positioned than others to thrive in a post-COVID world.  
Social Media
UBC Library is on TikTok! Well, more specifically, our @businesslibrarian is! If you managed to make it all the way through this post but typically prefer your recommended resources presented in fun, little video clips, then @businesslibrarian is who you want to spend time with. We recommend her 'Must Read Books for Entrepreneurs' posts.