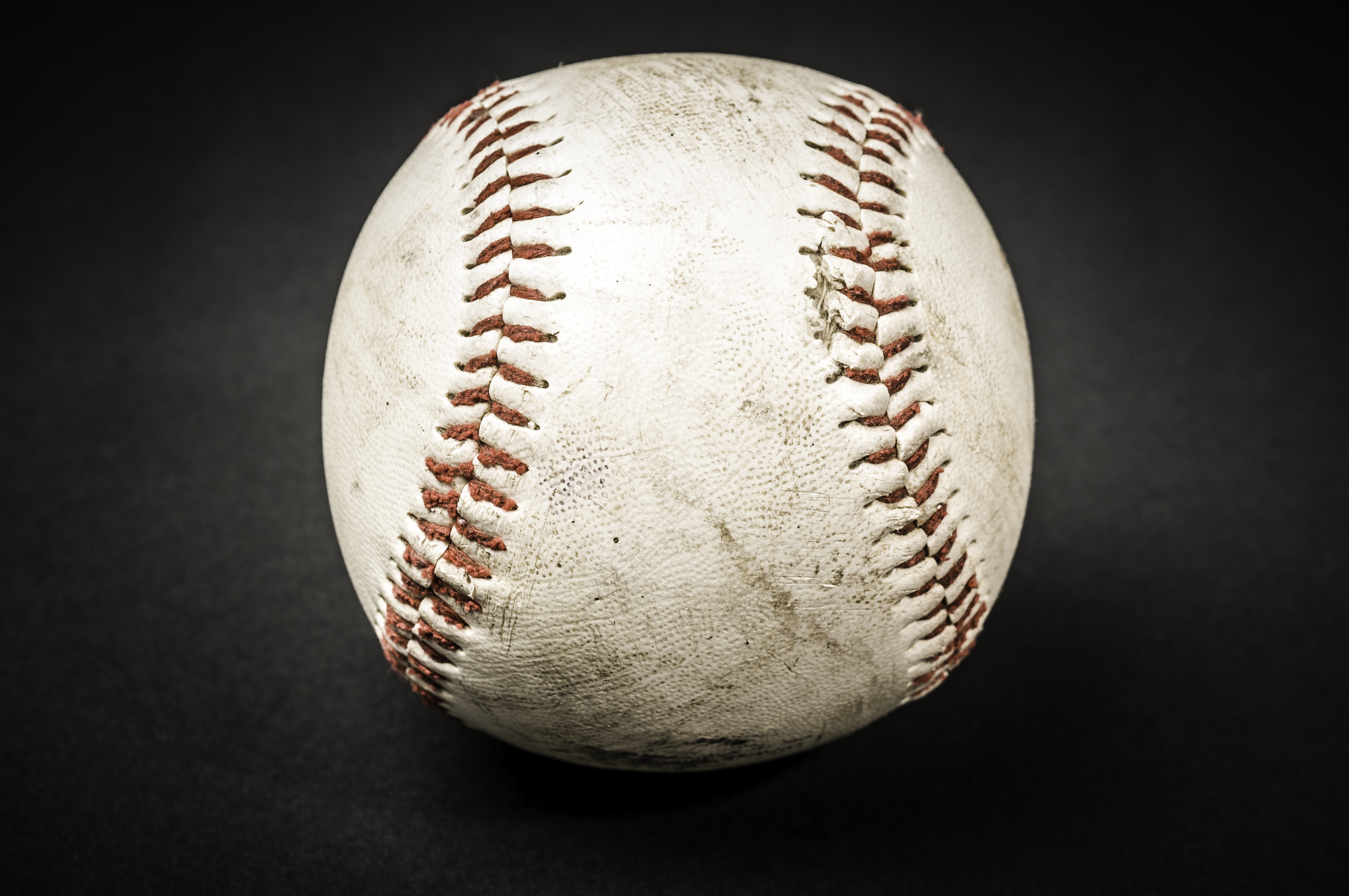 Have you kept your eye on the ball, entrepreneurs? Because Global Entrepreneur Week 2016 is in full swing! But with every swing, there's a pitch—and what is an entrepreneur without their pitch? So, to motivate our entrepreneurs, we've collected a series of pitching competitions. We answer the "who," "what," and "when" regarding these competitions to help you step up to the plate and take on your entrepreneurial goals. To top it all off, you have home advantage because all of these competitions are located in British Columbia.
For Students
When: Applications open in July
Who: Undergraduate and master students under 30 Years old
What: If you have displayed "entrepreneurial initiative" (e.g. a student club, non-profit organization, etc.) then this might be the pitch for you. This opportunity invites students to participate in a year-long incubator program. All disciplines are encourages to apply to this program. Finalists receiver $30,000 to fund their company. Although this is an initiative of the University of Toronto, The Next 36 features academic partners in BC, which include UBC and SFU.
When: Four rounds, January-March
Who: Undergraduate, Masters, and MBA students to present business ideas and financial valuations
What: With humble roots, this competition has grown to include over 30 participating universities from across the globe. Participants must compete as either an Entrepreneurship team or Venture Capital team. However, no matter which team you choose you must pass through a series of four rounds. Finalists in each team will present their ideas during the PVCC conference to an eager audience students and industry professionals at the Fairmont Hotel. The first-place entrepreneurial team will take away $3,000 in prize money.  Didn't come first? There's still the possibility that one of the ideas will win $25,000 in seed money from investors in the judging panel.
When: Spring 2017
Who: UVic students, staff or faculty members, and recent alumni
What: The University of Victoria's PitchIt competition is short, sweet, and to the point. That is, each pitch can only be 90 seconds long! Only current UVic students, staff or faculty members, and recent alumni (within 3 years) are eligible to make their elevator-pitch. It may be quick, but the odds are in your favor: the top 5 pitches will win prizes of $300 each. This event has occurred in both the fall and spring semesters.
For Youth
When: Finalists are selected in March, competition begins early May
Who: Young entrepreneurs between 18-39 years old launching in BC's Northwest region.
What: This pitch completion aims to help entrepreneurs compete to claim their name in one of three categories: "Best New Business," "Best New Social Enterprise," or "Best Growth Opportunity." The prize is to $10,000 for their local business.  The official judges don't get to have all the fun, the audience gets a little say, too. Since it's a public event, spectators are welcome and audience members can cast their vote for their favorite finalist. The audience's choice winner will receive $2,500 for their business.
For the General Public
When: Four rounds, occurring between April – September
Who: BC resident, team, or business with an innovative technology product or service
What: The New Ventures Competition is the longest-running tech competition in BC that seeks innovative and promising tech ventures. If you're a tech entrepreneur, this isn't one you want to miss! However, it is not for the faint of heart. This competition is a test of endurance, involving a total of four elimination rounds. However, as they say: no pain, no gain! And the gain? New Ventures BC offers over $300,000 in cash and prizes for the final ten companies left in the running.
When: Multiple dates, (has previously occurred in April for BC)
Who: Technology-based companies and entrepreneurs
What: The Fundica Roadshow tours multiple cities across Canada. For our BC teams, this includes Kelowna, Victoria, Vancouver. Up to 20 entrepreneurs are selected to make their pitch in each city. The best pitch will win 3-months of office space in San Francisco, round trip airfare to pitch in the Valley, and more. The 2017 Fundica Roadshow is coming up, so stay connected to learn more!
When: Multiple rounds, August-December
Who: Canadian film producers
What: If the film industry is more your game, then check out the Power Pitch Competition at the Whistler Film Festival. It is a fast-paced event that is one-part "boot camp" and one part "pitching competition." At the "boot camp," finalists will receive one, single day of training from industry experts on how to effectively make their pitch. The following day, they will have a merciless 10 minutes to pitch their idea for a feature film in front of a live audience and expert panel.
When: Multiple rounds, October – February
Who: Open to all new and existing businesses registered in BC with fewer than 50 employees
What: The Small Business BC Awards is a free-to-enter competition for small business owners in BC. The winner is crowned a "top BC small business" and will receive a $1,500 cash prize. But wait there's more! The winner will also earn a one-year All-Access Pass to Small Business BC education and experts and mentorship from the award sponsor. The catch: you must call upon your community to nominate your business and collect votes. Only the top 10 businesses with the most votes get to continue onward to the semi-finals. From there, only the top 5 finalists will get to make their pitch.
When: October – June
Who: Content Creators in BC and Alberta
What: The Story Hive Animated Short Competition will award 10 grants of $10,000 each for the best animated short ideas pitched by contested in BC  and Alberta. Once contestants have pitched their ideas and production plans, the community will vote for the top 10 best animate short ideas. The shorts will be showcased both online and via TELUS On Demand. But wait! Of the top 10 finalists, there will be only one to receive the top award. This award will include customized career training and attendance to the Ottawa Animation Festival (hotel and lodging included!)
When: Early November
Who: Anyone looking to make a change!
What: The showcase is a two-day event at UBC that connects peers and professionals to help generate ideas and inspiration. The goal is in the name: to ignite change. The event allows for the opportunity to discuss their passions, whether that passion is for local issues or new business start-ups. The 2016 showcase has passed, but check out the site to explore the different ways to get funded.
When: Occurs Monthly, (check out their calendar here)
Who: BC tech entrepreneurs
What: VANTEC is a collaborative of BC Angel Investors that often make initial investments of $25,000 to $50,000. Start-up companies can make their short, 90 second pitches at the VANTEC Pitch Circuit and receive feedback from an expert panel. From there, the top-three start-up companies will be selected to return for a full presentation.
Maybe this list isn't quite a "best-of-seven" and our baseball metaphor (did you catch it?) might have broken at this point! Nevertheless, it's clear that there is a wide field of opportunity for BC entrepreneurs. So what are you waiting for? Throw the ball!