Published: Jun 3, 2015
Last Updated: May 12, 2016
Cosmetic and personal care products are items that are used to maintain or increase one's physical appearance and personal hygiene. These products can include soaps, shampoos, deodorants, bath products, lotions and make-up. Soap and personal care businesses typically manufacture a line of cosmetic products and sell these products through distribution to retail outlets or directly to consumers. This industry overview will walk you through the current outlook of soap and personal care manufacturing with relevant statistics and available resources.
Industry Overview 
BC
According to Canadian Industry Statistics, Soap, Cleaning Compound and Toilet Preparation manufacturing establishments in British Columbia make up 15.3% of this type of industry in Canada. While the personal care product market as a whole is dominated by multi-national companies, within British Columbia all of these businesses are considered either small (five to 99 employees) or micro (one to four employees). With the majority of  health and beauty products manufactured by large corporations, entrepreneurs starting their own product lines will be looking at stiff competition, but there is a niche market for handmade and small batch goods.
Canada
The overall profit outlook for the Soap, Cleaning Compound and Toilet Preparation Manufacturing industry is on a positive up-swing.  After a average drop of -4.8 percent annually from 2004 to 2012, according to Canadian Industry Statistics net revenues have increased by 27.0% in just the last year alone. The highest costs in the manufacturing of personal care and beauty products are in raw materials and equipment, the cost of utilities and transportation, and labour wages. Due to the fluctuation in material costs, it is possible this may affect profit margins.  The forecast for the cosmetic and personal care industry is on the up-tick. With a rise in disposable income expected in the approaching years, consumers are more likely to try  looking for products that promise multiple benefits and made from natural ingredients.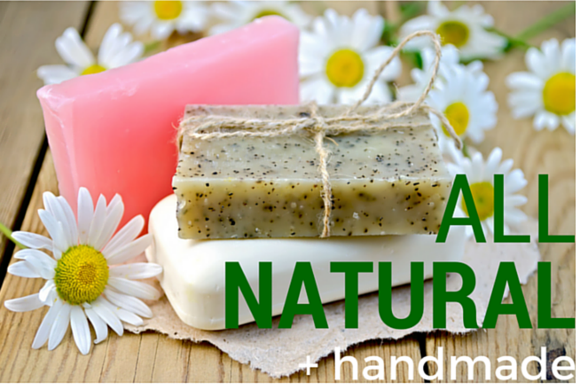 Industry Trends and Challenges
Canadian shoppers are a technologically savvy bunch and in a world where almost any information about your product or company is available on their mobile devices, it is important to make sure that when it comes to your products, what they see is what they get, both in ingredients and your company's values. According to a study of Canadian shoppers in Cosmetics Magazine, the three most important elements of their trust in a company were "responding to product issues," "providing product information," and "being transparent about how products are made." Consumers are not only concerned with the effect ingredients may have on their body, but also how chemical additives in products may affect the environment.
In recent years, beauty and personal care products have been increasingly linked with personal wellness, consumers are looking for a holistic package when it comes to looking and feeling good. This means that the personal care products they put on their skin needs to be as natural as the organic food they eat and as youth-preserving as their exercise routine. Another trend in health and beauty products is the hybrid product, for example a bronzer that includes SPF, or a BB Cream that boasts of anti-aging, mattifying, and a promise of a easy morning routine. With a large population of baby boomers, products with anti-aging properties are more popular than ever before.
Resources
Associations
Magazines & Trade Journals
Directories
Additional Resources 
If you would like to access more resources, the Cosmetics Manufacturing Accelerator Guide is designed to help prospective and existing business owners gather information for their secondary market research. The guide is broken down into four main sections that cover how to start your research, industry information, competitive information and customer information. Depending on your needs you can spend as much or as little time as necessary in each section.
If you find that you need more guidance before starting your secondary research, check out our Business Research Basics Guide, it will help you focus on what types of information you will need to gather and why it is important.
Other related guides
---