Keeping track of your financials can seem daunting when you are starting or growing your small business. Accountants and bookkeepers can be expensive, so for entrepreneurs looking to tackle the job themselves, these online tools can help you get expenses under control.
Knowledge is power, and if you know exactly where your money is coming and going, you are sure to feel more financially stable. Here is a list of just some of the options that are available to small business owners and entrepreneurs that are either completely free to access or work on a structured low-cost pricing plan depending on the services and level of support you desire.
One of the frustrating parts of some online financial tools for payment transactions is that they may not be compatible with Canadian bank accounts. All of the companies listed here are based in Canada, which should give peace of mind when often it can be tricky to find financial tools that work in all of North America. Depending on whether you are looking for a tool for invoicing, tax tracking, mobile payments or payroll services, one of these companies may be able to help you in your small business to keep on the financial track. Remember that no tool is one-size-fits-all, so browse through and consider what may be the best fit for your business.

Wave
Best For: Accounting and Invoicing
PROS:
Wave, a Toronto-based company, provides software that is compatible with Canadian financial institutions. It is a free program that is probably best for very small businesses, think one to ten employees. When you create an account, you can create a one stop shop for your banking information on their secure server; it will automatically sync with your incoming and outgoing expenses. In many ways it is very similar to Mint.com, but more suitable for businesses. Because being an entrepreneur sometimes means expenses can blur between business and your real life, you can also sync your personal account to Wave to get a broad overview of all of your financials. To get you started they have Wave University, where you can learn more and take short tutorials about their services. This popular site also has a mobile app with the ability to collect credit card payments on the spot.
CONS:
Because it's free, there are advertisements on the site, but they did not seem intrusive. You will also have to pay for customer service and payroll, which is usually included with other accounting software. Lastly, there is a listing of accountants you can hire in your area, but it can seem a tad overwhelming. However, you can contact Wave to help you narrow down someone who will best serve your accounting needs.
FreshBooks
Best For: Invoicing
PROS:
Freshbooks is best known as a software for creating invoices. This Toronto based company is compatible with Canadian financial institutions, with a plus that you can set your invoices to automatically exchange payments into other currencies. When you sign up, an overview on the main page contains helpful videos to get you started. There is also a connected app that links with PayPal for collecting payments, if for example you are working at a trade show and not at your office.  FreshBooks also has the capability to connect to MailChimp, Basecamp and other business e-tools. A few of the services FreshBooks offers that look interesting are that you can see when clients have viewed your invoices, and the system will automatically send reminders and charge interest for late payments if you so choose.
CONS:
FreshBooks is not free, although you can try out the system for a month without entering your credit card to see if it fits the needs of your business. There have also been some complaints about the lack of some accounting functions that other tools have.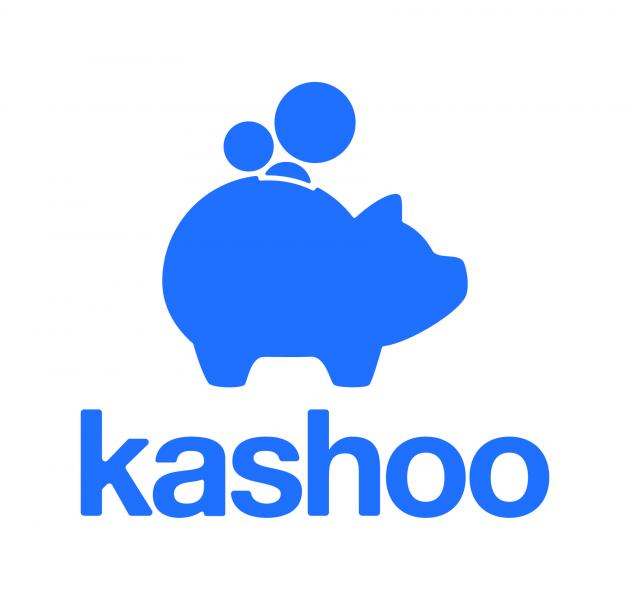 Kashoo
Best For: Keeping track of receipts for tax season
PROS:
Kashoo is a business based right here in British Columbia that emphasizes their usefulness at tax time.  And because they are a Canadian company, they have been praised for being especially good with assisting in preparing Canadian taxes. The site starts right off with a tutorial video when you create an account, and you can connect your FreshBooks account to the dashboard for invoicing. You can also track your inventory; this seems like a good tool for keeping close track of items going in and out, possibly ideal for retail businesses. Techvibes.com accurately described the ideal user of Kashoo as "the mobile entrepreneur who has their iPad with them at all times."
CONS:
Although you start with a 14 day free trial, it's not free, however, the pricing plan is reasonable. With a limited amount of features, it may be too simple for what you are looking for, but perfect if you just want the bare basics.
Nutcache  
Best For: Teams that want a one stop shop for invoicing and project management
PROS:
Nutcache, based out of Quebec, seems like a good tool for businesses that have a lot of plates spinning at any given time. A financial tracking tools that also has the added benefit of project management software, Nutcache has a really nice interface with a dashboard that shows all aspects of your business at once. When you start, there is a short tutorial video for each aspect of the website, from project management to invoicing. There is a free version, and you can try out the PRO version for a month without a credit card before you commit.
CONS:
If you go with the free plan, you may have to wait up to a week for email support.
For more free or low-cost options, The Small Business Accelerator has a large list of business e-tools that includes everything from blogging websites to marketing apps for entrepreneurs and small business owners alike.
---