Meakin Pivoting During the Pandemic
Connor Meakin is a UBC Alumnus and the owner of a small business in Vancouver. We are excited to feature Connor as our latest guest blog writer.
Guest Post: Pivoting During the Pandemic
If your small business is struggling because of COVID-19, you may want to consider taking drastic measures. I certainly did. My business dropped 400% from April to August. We rely on our retail partners to sell our products, and retail sales were almost zero. I decided that if COVID-19 was going to try to put us out of business, I was going to have a say in the outcome.
You need to be assertive and play offense to get through uncertain times. In business, playing offense means taking control of circumstances by building a culture focused on growth and innovation. Waiting for growth without a clear action plan isn't practical during a pandemic. This article will outline three ways to play offense with your business. These strategies saved my business; hopefully they'll help your business too. 
1. Meet your customers where they are
Retail isn't dead, however it has changed forever. According to Adobe's DEI report, within 6 months COVID-19 accelerated e-commerce growth by 6 years. As a result, shopping habits are different now. You need to make adjustments to your business model to meet your customers where they are.
When COVID-19 hit in March, I immediately invested what little cashflow we had into a new website, Search Engine Optimization (SEO) and email marketing software. We had tried online sales before but had little traction due to the physical nature of our products, which are frozen and heavy—not ideal for e-commerce.
But things were desperate; we had no sales coming in. We had to find a way to make it work. Now e-commerce makes up 25% of our revenue—that's up from 0% this time last year. Online sales kept us in business. If you're a retail business struggling with no foot traffic, find a way to meet your customers online. You don't need to ship physical goods to do this (more on that below).
2. Learn to acquire customers online for free
There are several different ways to acquire customers online. Unfortunately, many of them are costly for small businesses. For example, paid advertising on Facebook can be effective if done correctly. However, there are also a number of cost-free ways to connect with potential customers online: social media, SEO and email marketing. The main investment needed from you is time.
Play to your strengths. I recognize that my strength is writing, so I focus on mediums that play to that: SEO, email marketing and long-form written content. If you love being on camera or taking photos, use social media to acquire customers. You may laugh at TikTok, but savvy business owners are making a lot of money using it to market their products.
The take home point is this: pick 1-2 channels to focus on. Learn about those channels using free online tools and courses, then measure your results. Do they drive online sales? If they don't, move on to different mediums or strategies. During the early days of COVID-19, I spent every morning learning SEO and email marketing. Now it is paying unforeseen dividends. These strategies are helping both my online sales and my retail sales.
3. Pivot what you're selling
You need to find a way to transition the offline parts of your business to the online marketplace. If you work in trades, as a teacher, or as a chef, you might consider offering an online course about your trade or skill. You'd be surprised at what people will pay for. And you don't need a massive following to make money with an online course.
If you sell items that are expensive to ship, brainstorm new products that are e-commerce-friendly. Despite funds being extremely tight, I am launching a new product specifically tailored to our online clientele. It is light and small, perfect for keeping shipping costs down.
What if my lease is weighing me down?
Stuck in a lease with physical real-estate? You may not be able to get out of your lease, but you can change what you're selling. For example, my partner pivoted her barber shop to a tattoo studio. Little up-front capital was needed: just some new signs, new tables and equipment.
Another example is fulfilment services. The shift to e-commerce has led to an increased demand for fulfilment services. If your property has unused space, get ahead of the times and open a last-mile fulfilment service for your city. "Last-mile" refers to the movement of goods from a transportation hub (e.g. warehouses outside the city) to the final delivery destination, usually a residence. The demand for last-mile fulfilment is skyrocketing with the rise of e-commerce. To get started, reach out to local businesses that are selling online. Ask them how their local delivery is going, and offer to do their fulfilment locally.
The rise of cold storage
Another opportunity is to start a cold-chain micro distribution service. Many grocery stores are moving to online delivery. They need cold storage facilities and vehicles within cities to make this viable. Restaurants are prime candidates for this opportunity as their real-estate is often well-suited within cities. Retrofit your restaurant with additional cold storage and prep space, and reduce unnecessary dining space. You can convert the whole restaurant into a hybrid model that supports meal prep, delivery-focused restaurants and grocery delivery services. Then you can sublease your space to a store, other restaurant or meal delivery service.
If your small business is struggling due to the impacts of the pandemic, follow the steps in this article to adjust your business model, acquire customers organically, and pivot to the online marketplace.
Images credits:
Mike Petrucci from Unsplash
---
  About the Author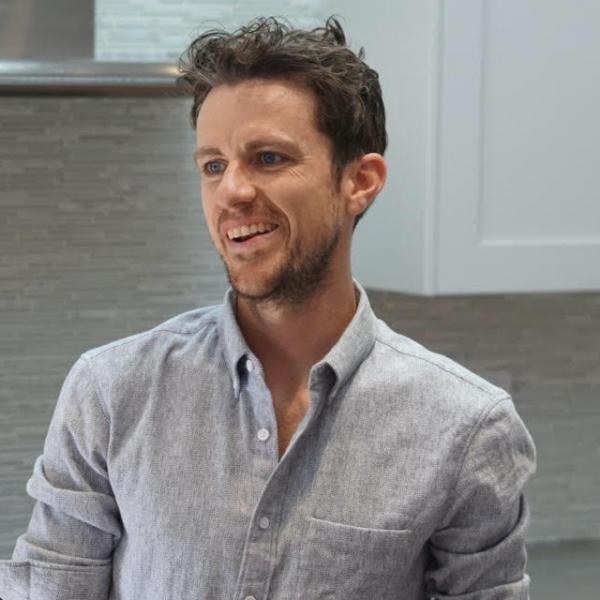 Connor graduated from UBC with a BA in Psychology, and is the founder of Bluebird Provisions Bone Broth, a small business in Vancouver that sells organic bone broth both online and in grocery stores near you.
---