For engaged couples, staging a wedding can be both exciting and stressful. To help manage the process and to ensure a picture-perfect (stress-free) wedding, hiring a wedding planner is a smart idea. Wedding planning is an ever popular industry and one of the most searched guides on our website. As such, we want to provide you with a current industry overview, trends and challenges as well as provide some research resources for those interested in the wedding planning business.
Industry Overview
BC
According to the 2011 Vital Statistics Agency report, there were a total of 12, 509 weddings in BC - 31% where both parties were in their 20's and 19.4% where both parties were in their 30's. There were also 1.3% where at least one of the parties was in their teens and 5.5% where at least one of those marrying was 60 years or older. The numbers were consistent compared to previous years and the report showcased wedding statistics relating to various factors such as religion, previous martial status and region, which provides a good sense for wedding planners to focus their business.
Canada
With the last survey done in 2008 by the Employment and Social Development Canada, the report noted that there were 147,288 marriages in Canada. While the numbers show that the marriage rate was at its lowest level in the last century, other significant results show that Canadians now prefer to marry at an older age. The report, however, backed the results by painting an international picture where the decline in the number of marriages have been recognized in all G8 countries. Although the results were not promising, wedding planners can still get a detailed insight into various factors affecting the marriages and make decisions for their business accordingly.
Industry Trends and Challenges
Weddingbells' Annual Reader Survey reveals that "there were an estimated 165,297 weddings in Canada during 2013." Since most proposals occur during the festive season, the report assessed that 49% of weddings occur between July and September with August being the favored month to marry followed by September. Other results analyzed cost for weddings which grew 5% in 2013 compared to previous years and is expected to continue to grow. Canadians are starting to indulge in "less formal" weddings but traditional weddings are still the trendiest with 12% of Canadian brides wanting a destination wedding. In an article for Huffpost Weddings, Rachel Griffiths outlines some of the wedding trends that affect essential factors for weddings such as colours, flowers, invitations, food choices and music.
>> See this latest video for more wedding trends in 2014
The last Canadian national survey to assess annual marriage and divorce rates was in 2008. According to an article for The Globe & Mail by Tavia Grant, the data collection was discontinued because of "cost cuts at the agency and the changing nature of relationships, as definitions [became] fuzzier and harder to track." The article outlines some of the issues that marketers are facing to assess the wedding business strengths and weaknesses such as high divorce rates which could affect an individual's decision to get married. An article by Wedding Planner Magazine outlines various challenges faced by wedding planners and discusses ways to combat them. Several misconceptions encountered by wedding businesses such as DIY Brides and reality TV wedding expectations are considered.
Below are some resources to help you get started on your business research
Associations
The Wedding Planners Institute of Canada
Association of Bridal Consultants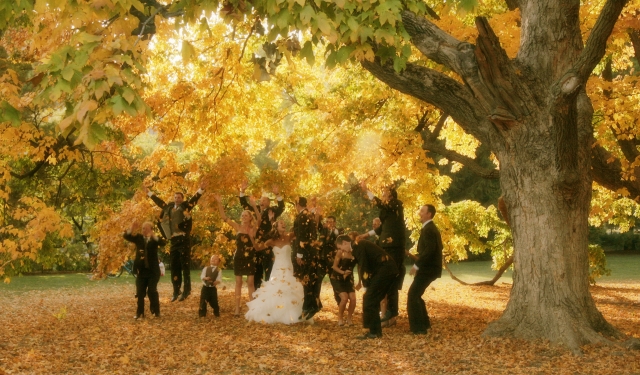 Association for Wedding Professionals International
Magazines & Trade Journals
Directories
Suggested Search Terms
Weddings
Weddings--Costs
Marriage
Marriage customs and rites
Weddings--Equipment and supplies.
Wedding music.
Wedding supplies and services industry.
Weddings--Planning.
>>See latest wedding tradeshow events happening in Vancouver & BC
Additional Resources
If you would like to access more resources, the Wedding Business Accelerator Guide is designed to help prospective and existing wedding business owners gather information for their secondary market research. The guide is broken down into four main sections that cover how to start your research, industry information, competitive information and customer information. Depending on your needs you can spend as much or as little time as necessary in each section.
If you find that you need more guidance before starting your secondary research, check out our Business Research Basics Guide, it will help you focus on what types of information you will need to gather and why it is important.
PHOTO CREDIT: Weddings, created by Andrew Morrell on November 18, 2006. Image made available under Attribution No Derivatives 2.0 Generic license. Last viewed on February 17, 2014.
PHOTO CREDIT: Golden Wedding, created by Jinjie Yang on October 1, 2012. Image made available under Attribution-NonCommercial 3.0 Unported License. Last viewed February 17, 2014.